the life coach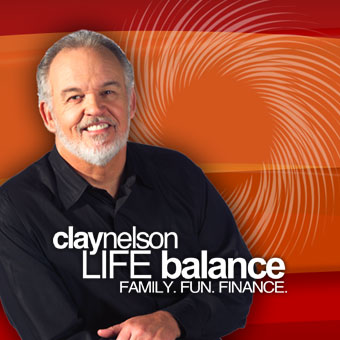 You may be successful but feel like something in your life is missing. You might have everything you want for you and your family, but you're still not completely happy. You want it all, but you have no idea where to begin.
With the Clay Nelson Life Balance™ Getting Started Series, life coach Clay Nelson tells you that you have a say in how your life turns out. Everyone goes through changes in their lives. Some of these changes may be short-term or long-term. Some of these changes may take days, months or even years.
In his 3-disc set, Clay Nelson starts off with sharing the key to unlocking your greatest potential. The next disc goes over his methodology of how to let fear serve you rather than being stopped by fear. The final disc is about commitment and helps you realize why you have to grow.
We all wonder where our lives will end up. We can take control and live a much more fulfilling life by realizing that we can reclaim our right to say how our life turns out. By conquering obstacles and using the tools Clay Nelson Life Balance™ provides, you can get your life back on track and the best its ever been.
Posted by Cog on September 20th, 2007 at 11:59pm.